24/7 safety with Home Alarm
Claim the campaign offer now.
or call us to get an offer
or call us to get a quote
Norway's leading supplier of home alarms
Verisure is Norway's leading provider alarm systems for families and small businesses. We have over 30 years of experience and 240.000 Norwegian customers. We provide innovative security technology tailored for each individual customer, and now er can even provide you safety outside your home. Learn more about our alarm products.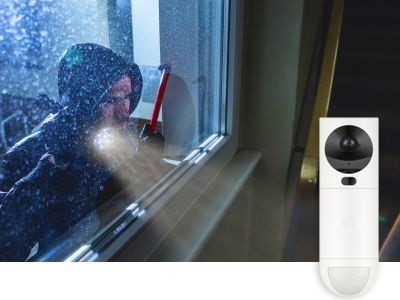 Burglar Alarm
Discover and stop burglars, before they are able to get into your home.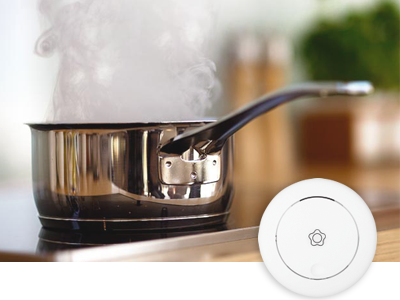 Fire Alarm
Be warned about smoke, before it develops into flames.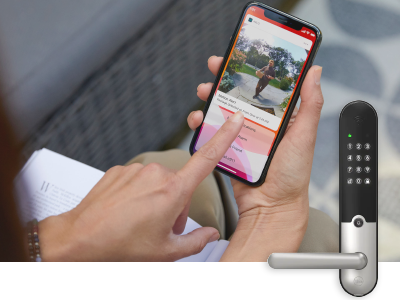 Smart Home
Control your door lock, lights, heat and cameras with your smartphone.
Verisure Home Alarm is
best in test
Verisure Home Alarm is best in test in 2022 according to the Swedish technology Magazine PC för Alla. In January 2022 PC för Alla tested eight complete Home Alarms that you can control with your smartphone. Verisures Home Alarm was awarded best in test with 4.5 out of 5 stars! "This is Swedens best Home Alarm at the moment".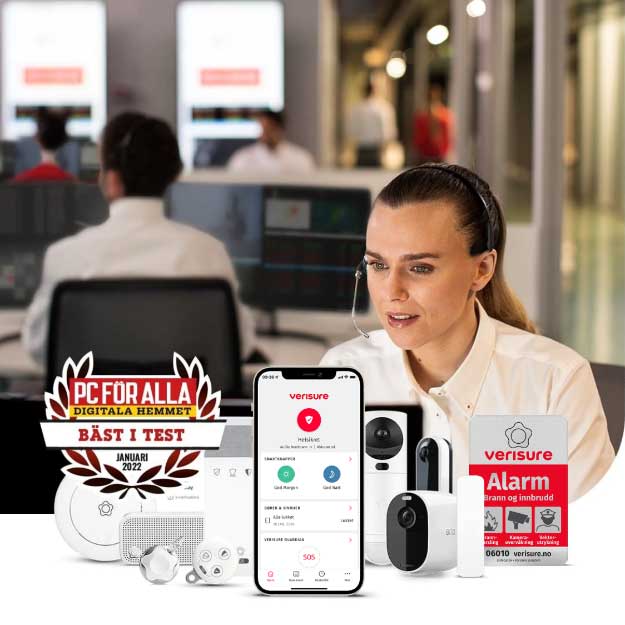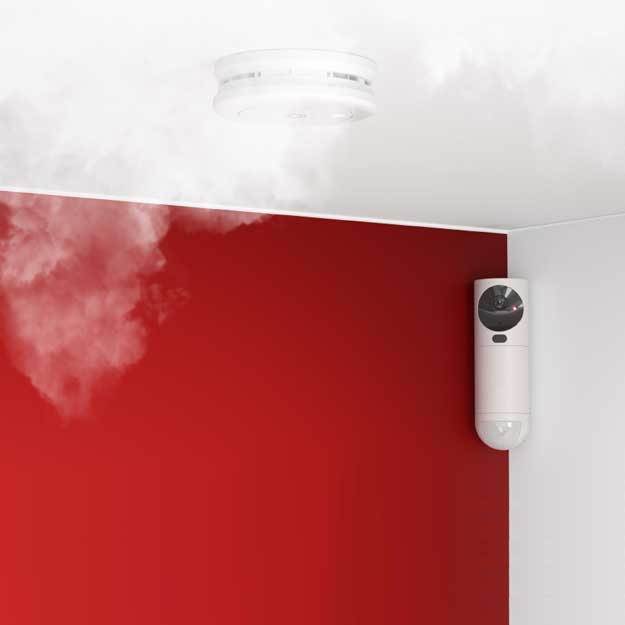 Verisures next generation Fire- and Burglary Alarm 
Verisures high focus on innovation and technology, is what makes it possible to give you our next generation Fire- and Burglary Alarm. Our new Alarm technology gives you a direct line to the Monitoring station in an emergency, cameras with artificial intelligence and video in full HD. When the cameras are even able to see smoke in motion, you and your family can feel safe.
Control and notifications on your smartphone
With the Verisure app, you can keep your home close, wherever you are.
Remote control your alarm, lights and heating
Get notifications when something happens
Lock and unlock your electronic door lock
See what is happening at home, when you are away
See and speak to visitors at your front door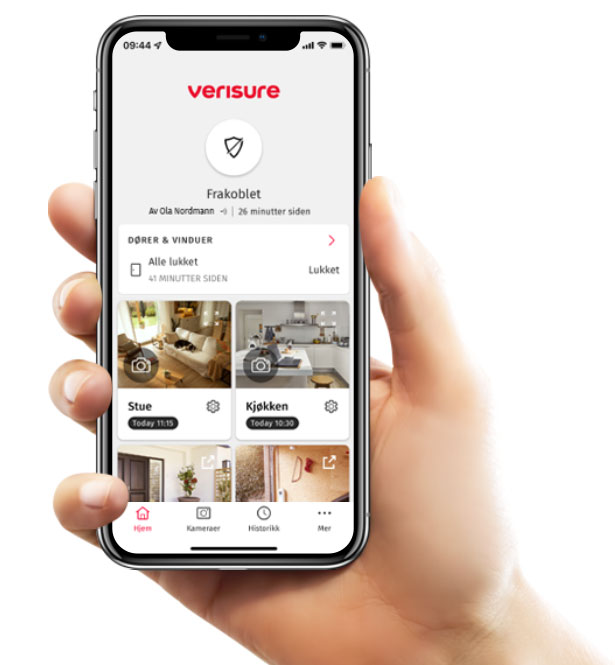 New Alarm Products and Services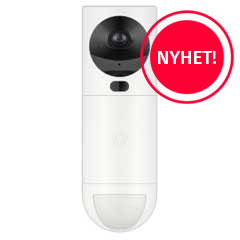 Camera detector with video
Fast and precise alarm verification with video in superior HD quality.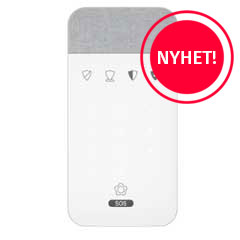 Key panel with audio
Control the alarm and speak directly to the Monitoring station in an emergency.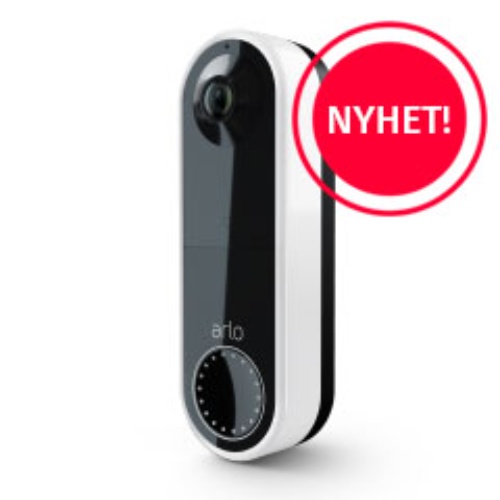 Doorbell with camera
See and talk to those standing outside the front door, with your smartphone.
Home Alarm and Business Alarm
The vast majority of homes and businesses have different floor plans and access points, and the vast majority of families and employees have different needs for security. That's why we at Verisure tailor your Alarm system to suit your unique needs. We offer everything from burglar alarms, fire alarms, water alarms and surveillance cameras to smart home solutions. Our goal is to give you a safer and easier everyday life.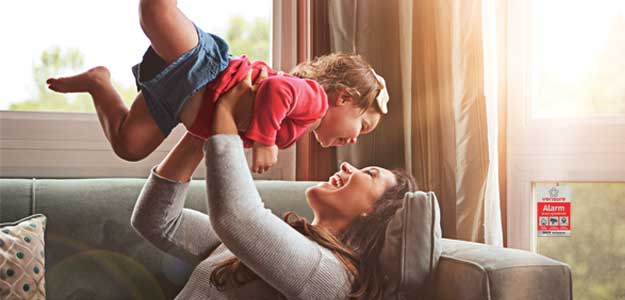 Houses, apartments and cottages
Give your family a safer and easier everyday life with Home Alarm.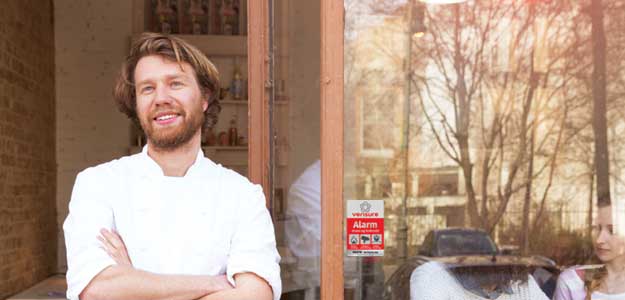 Small and mid-sized businesses
Secure business values, employees and guests with Business Alarm.
Customers own experiences with Verisure Alarm
Safety, quality and expertise
(*) Campaign! Buy Home Alarm + Yale Doorman L3 and get an Arlo Essential surveillance camera with the purchase
When purchasing a subscription to Verisure home alarm together with Yale Doorman L3, you get with the installation of Arlo Essential surveillance camera with solar panel for 0, -. Ordinary price for installation of Arlo Essential is 1490, -. 49, - / month. in subscription is added. Yale Doorman L3 including lock module costs 6990, - for installation and connection to the alarm system and 9, - / month. in subscription. Final price for installation and monthly subscription for Home Alarm + Yale Doorman L3 and Arlo Essential, will be calculated based on the total number of alarm components. The offer only applies to new alarm customers, and cannot be combined with other offers. The promotion is valid until and including 29 May 2022. The promotional terms may differ slightly, depending on the basic package composition offered in your area. For more information, contact Verisure or your local security expert.